The Wired recently ran an article talking about the end of quartz crisis. This is a debatable opinion which we'll cover in another article. Today, we are going to talk about the quartz crisis in detail.
If you are a fan of watches, you must have heard of the crisis that left the industry shocked and damaged. Let's answer all the questions:
What Was the Quartz Crisis?
Also popularly known as the quartz revolution, quartz crisis refers to the economic upheavals seen in the industry due to the advent of quartz watches. More precise and needing less maintenance, quartz watches simply seemed like a better alternative to traditional mechanical timepieces back in the day.
The revolution occurred during the 1970s and peaked in the 1980s, almost replacing mechanical watches. It was not limited to one corner of the world but was seen all around the globe.
How Did It Happen?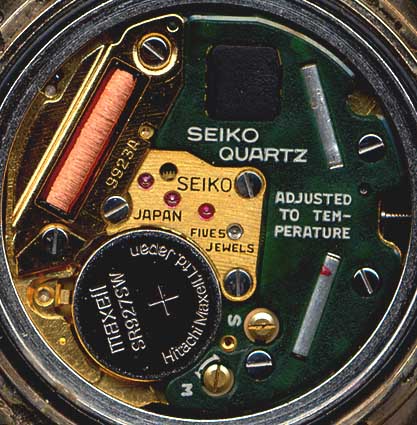 Opinions differ on how the revolution actually started.
Most experts, however, agree that it was due to the Digital Revolution, also known as the Third Industrial Revolution, that kickstarted in the 50s. Mass-produced technology allowed manufacturers to assemble millions of watches quickly and for cheap.
Some say it had to happen. After all, it wasn't the first ever technological crisis.
The first similar crisis was seen in the 1870s at the time of the American Centennial Exhibition. It had mainly hit American watchmakers and this time Swiss makers were the victims.
How Are Quartz Pieces Different?
Timepieces powered by quartz movements are usually more affordable than mechanical watches and also a lot more accurate.
Usage of quartz movements was often combined with replacements of traditional analog displays by digital displays like LCDs and LEDs.
How Did Watch Brands React?
The crisis caused companies to change their strategy. Big Japanese names like Casio, Citizen, and especially Seiko accepted the new technology and started to make newer models. If you check their vintage watch catalogs from that era, you can easily notice how, during the 70s, mechanical watches were progressively replaced with quartz.
However, many Swiss brands decided to stick to traditional mechanical watches, a decision that backfired.
Seiko and a bunch of Swiss makers including Omega, Patek Philippe, and Piaget started to work on creating the world's first quartz watch in the early 1960s.
Japanese and Swiss makers were separately working on creating their own masterpieces. Seiko, however, won the battle by unveiling Astron, which kickstarted the revolution in 1969.
The first Swiss quartz watch came out a year later. Known as the Beta 21, it was released by a number of manufacturers including Omega.
Some other Swiss brands also tried to cave the revolution. Hamilton came out with the Pulsar in 1970. It was a mix of digital and quartz and got quite a bit of popularity. The trend continued and Omega released the Marine Chronometer in 1974, which became the first quartz watch to get a COSC certification.
Omega continued to make great strides and released the first analog-digital chronograph in 1976.
On one side, Swiss makers were concentrating on new products, and on other, they were feeling threatened with the success of Seiko, which had become the biggest brand at that time with an annual revenue of $700 million.
It was producing over 18 million pieces per year, giving tough competition to other Japanese makers as well.
What Was The Result of the Crisis?
The crisis reached a high point by 1983, causing the Swiss industry to decline from 1,600 watchmakers to just 600.
Most Swiss makers were concentrating on "wrong" aspects – trained personnel and customer service.
International competition, recession, and technological advancements made them lose their market share and it was not until 1982 when they started to regain the lost momentum with the launch of the Swatch brand.
Swatch got popular due to the new design and bold styling. It was redesigned using fewer parts and was more efficient.
The Swiss industry used the latest ultra-sonic welding technology to assemble the unit which was made with synthetic materials.
While small companies like Zodiac suffered, upper-tier companies like Jaeger-LeCoultre and Piaget used a different trick. They concentrated more on branding and increased the price of their products until they reached a point where they became a "real" brand.
The Audemars Piguet Royal Oak, for example, cost only $830 when it was originally released. This equals to $4,800 when adjusted for inflation. However, today, a new watch will cost you over $24,000. The difference is clear.
Which Brands Disappeared Because of The Quartz Crisis?
Lower-tier brands took a major hit. Names like Caravelle, Waltham, Darwil, Roamer and Elgin were known for making rather affordable watches but the option to go for quartz watches, which were more reliable and efficient, put them in real trouble and caused their death.
Middle-tier companies like Longines, Heuer, and Omega also suffered but they managed to stay afloat.
Is The Crisis Really Over?
Considering that quartz watches represent more than 95% of timepieces produced today, it is safe to say that the quartz revolution had a durable effect on the watches industry.
Some say another crisis is about to happen with smartwatches now taking the world by storm and some believe that mechanical watches will again be in style. We'll cover this in another article. For now, let's enjoy the mechanical beauties that we own.
Dennis is the founder and editor of Vintage Watch Inc. Passionate about Soviet and Japanese vintage timepieces and a finance professional by day, he proudly wears a Seiko Pogue with his suit.